Publication in the art magazine.
Issue 3, Color vibe
---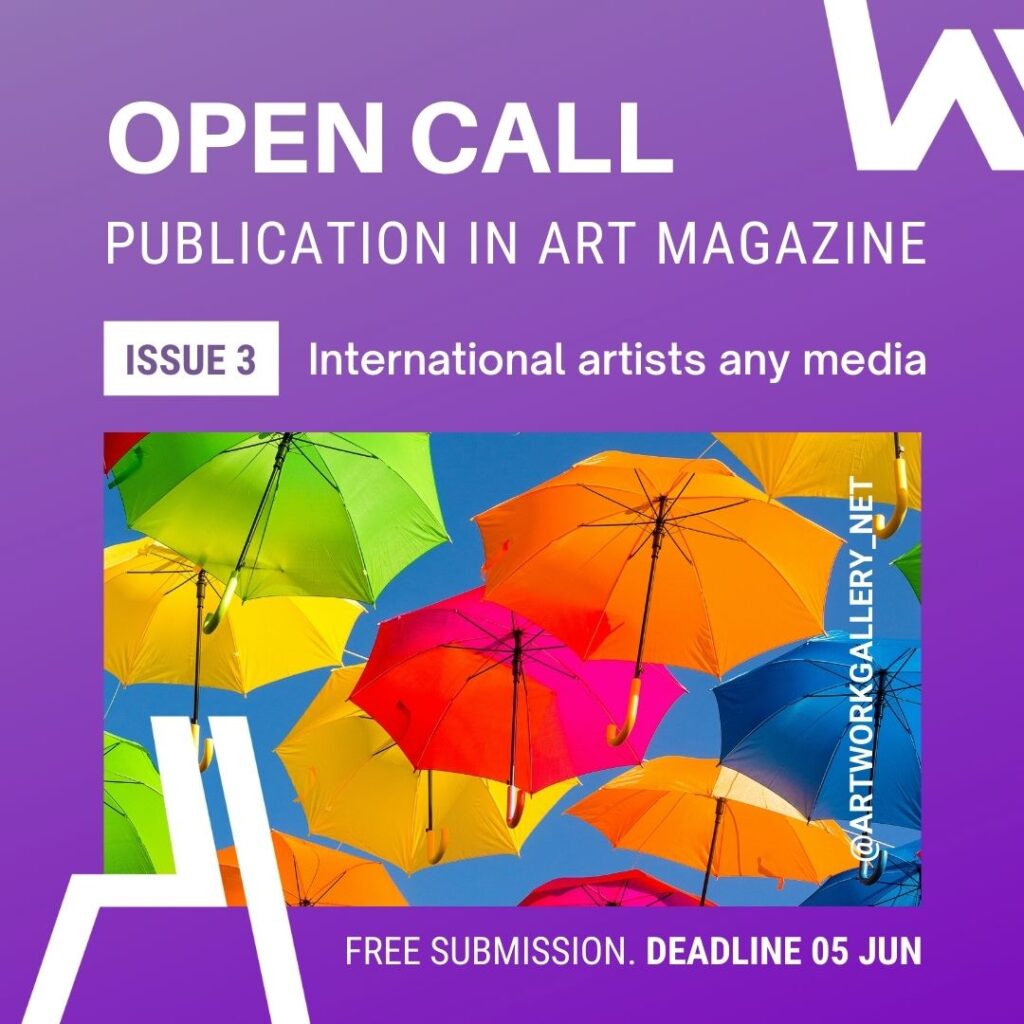 It will be digital and print options A4

About Issue:
In summer, everyone wants more colors and warmth. We invite you to think about what color means to you. Each artist feels color in his own way. It's about emotions, feelings, about something minimal or maximal.

In this edition, we will gather artists of all genders and from around the world.

The magazine will publish interviews and the works of selected artists.
If you have a series with a strong concept with a series or project, or already have a recognizable style over the years, please submit your work!

Selection Criteria:
– International artists
– All-media are accepted (drawing, painting, collage, textile art, photography, art objects, sculpture, etc.
– The artist must be presented online (social pages, website, gallery profile)

We do not consider the work of artists from Russia and Belarus.

All applications need to be in English.
Dates and information:
– Submission deadline: 05 June 2023
– Estimated release date of Magazine. Issue 3 – middle of June
– Submission fee: FREE
____
Use correct title for file name!
We have character limits for texts. Please respect them in order for your application to be considered!
---
Open access on Google Drive:
How to do it with Sharing a link: https://www.youtube.com/watch?v=xapBM5iOnn4
| 1:15 Sharing a link – Get link – Anyone with the link |

Or send files with Wetransfer file manager.
NOTIFICATION:
Only selected artists will be notified of the results via email.
Have a good day and safe sky!
Artwork Gallery Team
---