Military, Volunteer and Digital Artist.
I create linear images with their own individuality, and thanks to symbolism, each image gets a certain meaning that reveals its essence!
Ukraine
@crevol.art | Mono Banka

---

OWN STORY
I had seen myself as a creator since childhood, when I made various constructions, construction toys from improvised means, painted on the walls and asphalt with everything I could, and teased my teachers with caricatures on the topic: "What can go wrong with an evil teacher:)"

What was noticed by my parents, who decided to send me to an art school, where they instilled in me an even greater love for art…
Then there was an art institute where I studied to become a graphic designer and simultaneously developed several micro-businesses, which unfortunately turned me into more of a manager who tried to please customers, and at that time, I did not yet see illustration and Art as something global in which you can realize yourself (
Until I came across the topic of NFT, which at first seemed ephemeral, but over time, delving into all this, I saw the possibility of self-realization as a creator and the transition to creating what only I want and see, without external impositions of trends, opinions and ideas of customers, the audience.
But all this did not last long because, like every creative person, there is a period of protracted Depression, as I had due to the failure of my "Freelance startup" and major financial problems, after dealing with which I initially went without rest, which unfortunately did not give me the opportunity to get out of this state. Still, the funny thing is that at that time (even before the war).
That's why I decided to join the army…
What became the most difficult test that I am still overcoming 🙂
Because I had to go through a tough, morally and physically difficult system of raising a military man who is ready for all the challenges in life, and at that time, there was no creativity at all (
But time passed, and I started looking for an opportunity to return to art. First, I got a job as a signalman at the communications headquarters, where I got access to a PC and the Internet.
In my spare time, I created my first NFT and developed in this field more deeply. The most important thing is that I decided that in the future, I see myself mainly in the status of an artist and will continue to work in this direction.

But here, like all Ukrainians, I was caught by the war, which forced me to change the comfortable desk at the Headquarters for a seat in an armored personnel carrier (APC), where I was responsible for the communication of the crews that went into battle to defend our country!
Over time, the trips decreased and the field work began, so in my free time I tried to draw in a small cheap notebook, sketches for future works by hand and even documented all this in photos on various backgrounds of the consequences of the war, which can be found on social networks under the tag #war_background and video these sketches motivated many artists who were in the rear, to create and not give up despite everything that is happening, and gave me strength myself.
At this moment, I have been doing military service in the rear for about 4 months, and I understand that this is an ideal opportunity, in addition to official tasks, to help the guys who replaced us and are serving at the front now, in different ways, namely to buy ammunition and everything necessary for their combat activity.
Through volunteering, gatherings, selling my own art, personal funds and other possible means to provide for my brothers!!!
Therefore, I create and do not stop for Victory, despite limited technical resources and little free time)

INTERVIEW
In your short life story, you mention startups and their failures… But we all know that "a bad result is also a result." What did this experience give you, and how did it affect your vision and formation?
It's shown that my solution has potential, but before that it is necessary to prepare the market and the audience for it, because in the Western markets monetization of creativity is already a common thing and there people are ready to pay good money for it and the attitude towards creators is more serious, their services and work no one devalues it, on the other hand, it is bad in Ukraine, for example, a designer is perceived as a guy who sketches a picture in 5 minutes, why should he pay $100 for it, UAH 500 is enough, or why should this artistic painting cost $1000, my child will do it for free…
There is no culture of interaction with creators, social devaluation, therefore, a serious relationship with creators must be formed!
But on the positive side, I learned to form and organize a team, learned to convey ideas, advertise them, learned to find and attract resources, negotiate for services, and cooperate with creators correctly!
And I also realized that before starting something, it is necessary to thoroughly research this matter, whether there are already other solutions or whether the market does not exist at all and why this is so!
I realized one more cool thing, before offering creative realization to creators, you should realize yourself as a creator and succeed in this in order to become an example to follow and gain their trust…which I am working on now!
It was the most pleasant experience, which I will definitely continue, but before that, it is necessary to do colossal preparatory work in our market, the potential of which is limitless, because there is a lot of talent)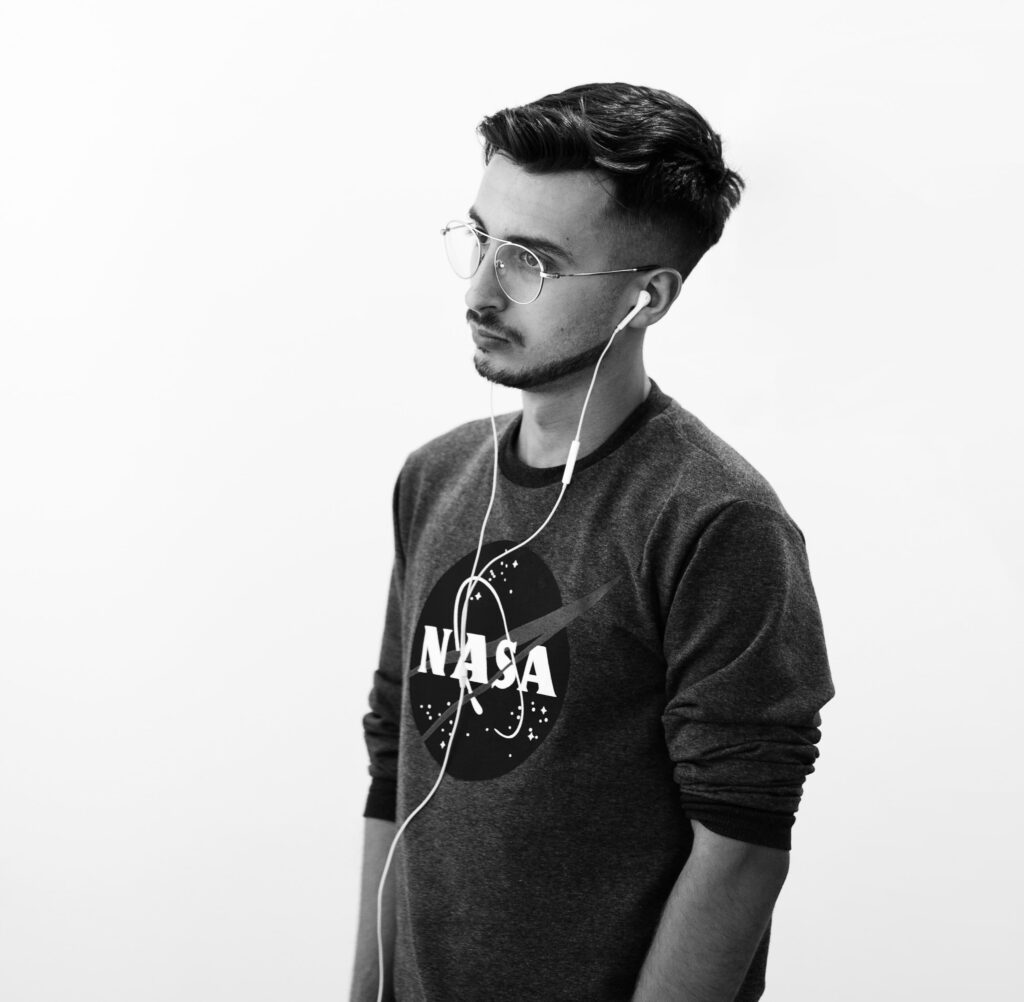 Among the projects was also Artme Talent, which you actively developed as an opening of the Ukrainian-language art community, emphasizing development and commercial work. The project is currently on hold. Will there be a re-boot, and if so, in what way and on what scale do you plan to do it?
Of course, it will, but it is possible in a different format:
To begin with, there is an idea to start with something small and then scale it to a global scale!
My first goal is to create, on the basis of a huge hangar or building complex, a large hub studio where every creator with potential can work for free and have all the tools and opportunities to work, for example, recording studio musicians and professional musical instruments for any scenario, artists will receive workshops with all physical and electronic devices for creating art, choreographers – dance studios, and so on, we will create an environment and opportunities for each direction of creativity, in return, we will earn a percentage of their activity products and services, which will be a big + for them because they will not have to to think for management and search for clients. We will also collaborate with them to create collective art.
For all products and services, we will create a platform where we will connect creators with their audience for their joint interaction. From all this a creative ecosystem will grow that will work and unite creators from all over the world!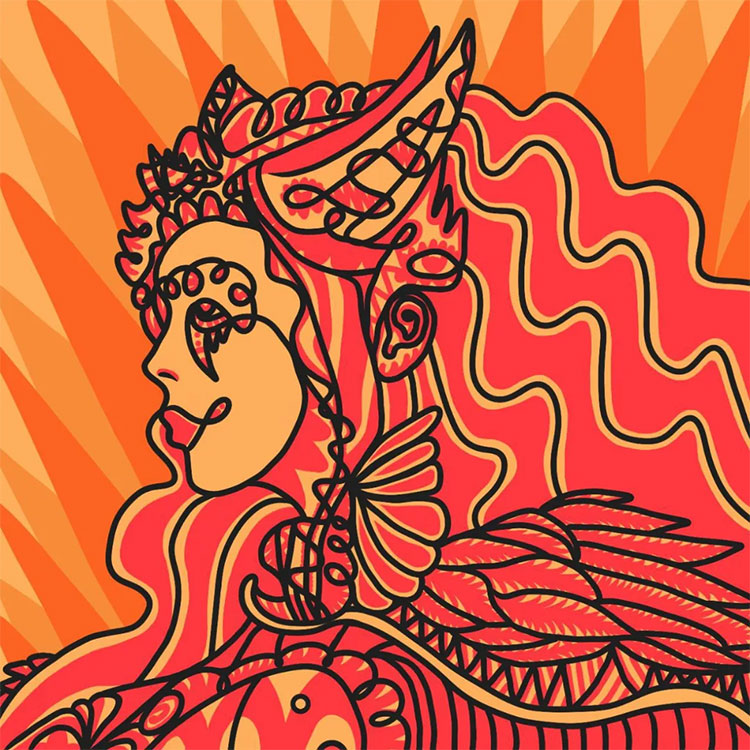 Fate threw you into the army even before it was full-fledged, but even when you were in the Armed Forces, you used your skills quite actively, and I remember how you held fundraisers by selling your art to help your brothers… What motivated you and gave you confidence that everything will work out?
We have a fascinating dichotomy in the army. The commanders conduct a survey among the personnel to see who has any other talents in addition to military skills that can be useful for the unit, mostly everyone is shy or does not want to share it so that they are not burdened with extra responsibilities, on the other hand, I am a supporter to be as helpful as possible and to spend my time rationally, in particular the time free from duty, I could rest or consume social media content and other entertaining time killers, but I decided to develop as an artist and combine it with my volunteer activities for the benefit of my unit and comrades from other directions.
That's why I try to come up with various interesting ways to attract well-wishers to meetings, because at this point, it has become much more difficult than at the beginning of the war, and I'm glad that my art is a great tool for this!
Volodymyr, please tell me how long ago you had the idea of the project "War Background" #war_background ? How long was your creativity on pause? After all, at the front, such activity recedes to the secondary plan…
The first 4 months after the start of Full-Scale, I was so busy with military work and mentally could not think about creativity. Still, when I got used to this workload, I began to look for an opportunity to distract myself from all this. Fortunately, invention became my salvation, for example, my comrades relax smoking a cigarette or consuming entertainment content, and I draw!
Also, talking to my creative friends, I heard that it was difficult for them to return to creativity, and the reason for this was the war and the events that were happening around them. Although they were mostly in non-occupied territories, I came up with the idea to bring them out of this state and motivate them to creativity.

Creating sketches for your works from the trenches and places touched by the war to show wherever you are and whatever is happening around you, don't stop creating because it might become your lifeline from depression, and I believe that I managed to achieve this!
I made the project in order to motivate artists not to stop creating during the war. And regardless of the circumstances or wherever a person was, he continued his work. And this is how I try to motivate them.
What does volunteering, helping others, and motivating creative individuals like you mean to you?
Since childhood, I have been used to helping others, not only in trouble but with everything else, without demanding anything in return, knowing that it gives me something else, for example, in love).
And during the war, there was an urgent need for resources for my unit, so I used my financial and intellectual resources and contacts to provide my brothers with everything necessary to perform combat tasks.
Over time, I formed a dogma for myself so that my life rests on 4 whales, I call them ABCL
Art is my creativity
Business – my commercial projects
Charity – voluntary, charitable activity.
Lifestyle – personal life
I plan to combine all this so that my art becomes a business, the resources from which I will go to help others. As the result, I will be happy, and the world will become a little better)
And motivating and helping creators is my personal mission because I believe that creators are fantastic people who create everything around them, precisely because no one needs support and directing their creativity into something useful or interesting.