Publication in the art magazine.
Issue 2, Connections
---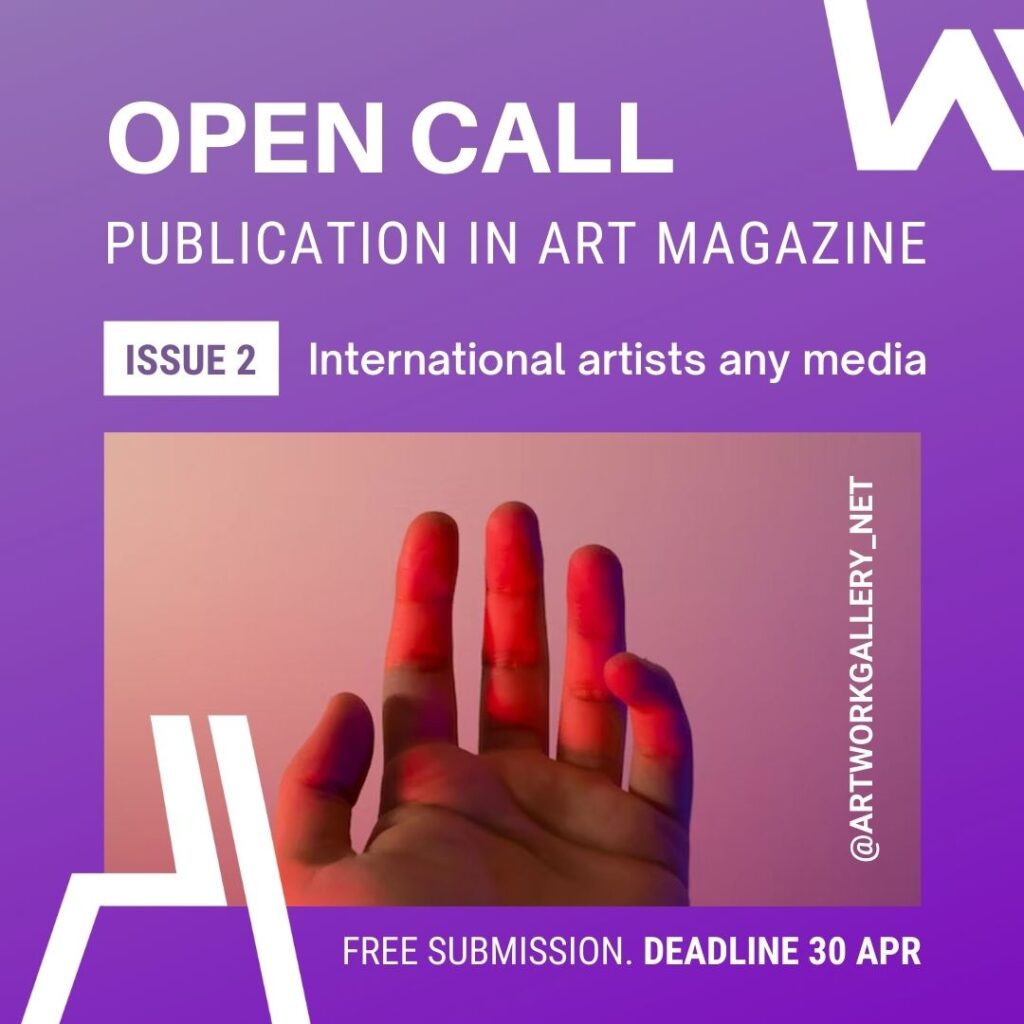 It will be digital and print options A4

What we are looking for:
This issue is devoted to connections – international, personal, and family. It is about relationships, societal statuses, conflicts, and different perceptions.

In this edition, we will gather artists of all genders and from around the world.

The magazine will publish interviews and the works of 24 selected artists.

Interview with an Artist:
If you are interested in publishing an interview in this issue, we have a special offer – submitting an application is free, if your application is suitable, there is a paid publication option. See details here.

If you have a series with a strong concept with a series or project, or already have a recognizable style over the years, please submit your work!

Selection Criteria:
– International artists
– All-media are accepted (drawing, painting, collage, textile art, photography, art objects, sculpture, etc.

We do not consider the work of artists from Russia and Belarus.

All applications need to be in English.
Dates and information:
– Submission deadline: 30 April 2023
– Estimated release date of Magazine. Issue 2 – beginning of May
– Submission fee: FREE
____
Use correct title for file name!
We have character limits for texts. Please respect them in order for your application to be considered!
Unfortunately we will not be able to showcase every entry. It's a curated magazine and only 24 artists will be shown in this issue, including interviews with artists.