Ryota Matsumoto is an artist, educator, and architect based in New York and Tokyo. Born in Tokyo, he was raised in Hong Kong and Japan. He received a Master of Architecture degree from the University of Pennsylvania in 2007 after his studies at the Architectural Association and Mackintosh School of Architecture, the Glasgow School of Art.
Born: Tokyo, Japan
Now: New York, United States
@ryt.matsumoto | FB ryota.matsumoto.718| LinkedIn
www.ryotamatsumotostudio.com
---

INTERVIEW
Ryota, you started your journey as an architect. When did you come to visual art and become an artist? Do your education and background help now?
I had experience as a lithographer and an acrylic painter before starting my architectural education. Therefore, I am always conscious of incorporating the technology ascribed to fine art for visualizing my architectural projects. That eventually opens up to my epistemological and holistic approach to visual art, which eventually develops into an interdisciplinarity and cross-cultural perspective on creative praxis. I believe that art and architecture are both informed by hybrid quasi-objects that predate the subject-object distinction and mediate between creative beings and art objects in the realm of art and technology. I perceive artworks as hybrid objects because they are the outcomes of collaborations and algorithmic interactions between artists, their creative processes, and the technological tools they adopt in the context of the techno-scientific network, or Bruno Latour would sum up as a parliament of things.

Moreover, what fascinates me about the concept of a hybrid object is the empirical aspect of the inter-objective relationship that shapes our experiences beyond the human-centered perspective that bridges the gap between art and design as mnemonic inscriptions.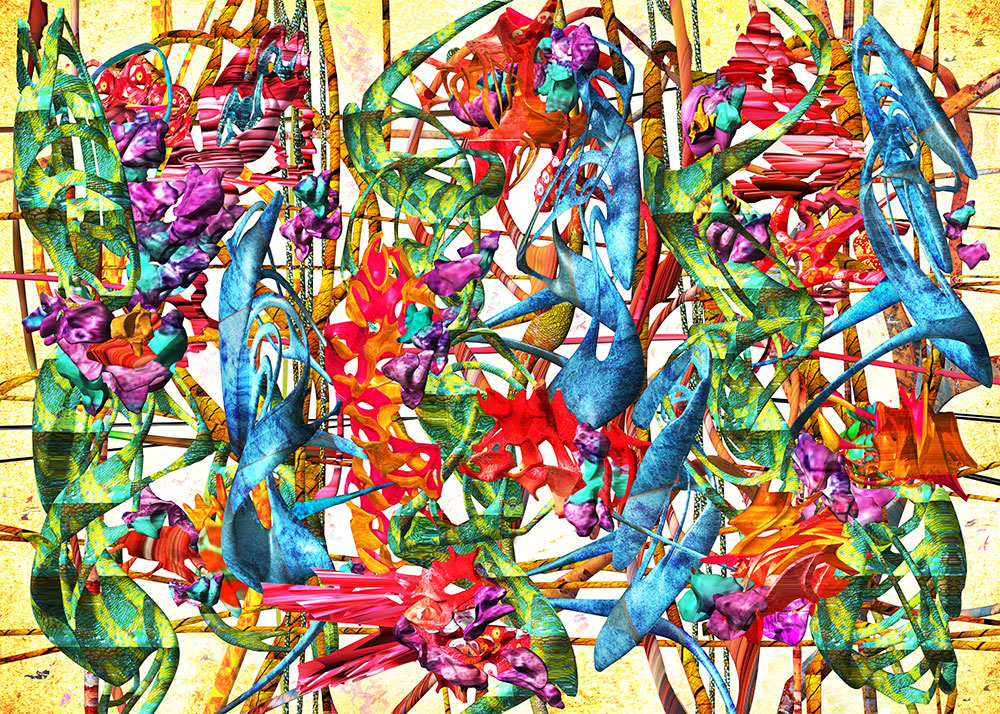 How did you discover your unique style? What medium do you work with, what inspires you, and what do you explore in your work?
I explore and am inspired by the role of noise as a form of interference in the fidelity of digital communication and the catalyst for undermining the dominance of digital hegemony. As noise disrupts established patterns and introduces variability, it can lead to the emergence of new insights and possibilities through phase fluctuations in the striated orthogonal system. Noise, in this sense, can be seen as a source of unpredictability, pushing established systems and individuals to explore the heterogeneous association of socio-cultural actors through the translation of hermeneutic devices. By the same token, the accumulation of pure potentialities in the form of perlin noise contributes to the complex system of indeterminacy in the socio-cultural domain. It introduces multiple perspectives, unpredictable possibilities, and multivalent interpretations, enriching the overall landscape and facilitating the emergence of new connections in the hybrid network of inter-objective entities.
Noise, in this sense, can introduce multiple perspectives, enriching the overall landscape and facilitating the emergence of interconnected assemblages across a variety of creative disciplines.
You have an imposing list of exhibitions, publications, and awards! Which of these events became fundamental and moved your art career?
I think Canadian people are familiar with my work because of the serialized articles I wrote between 2017 and 2021, which were published by activist and poet Whiteny Smith in the Journal of Wild Culture. The thing is, I am still not certain about my profession. Although I usually call myself an educator or an architect, these activities always revolve around the work produced as a visual artist. Some artists and historians are probably familiar with me as an art critic because I was one of the first theorists to write a paper on postdigital art, which I undertook as a research fellow at a Japanese university in 1997.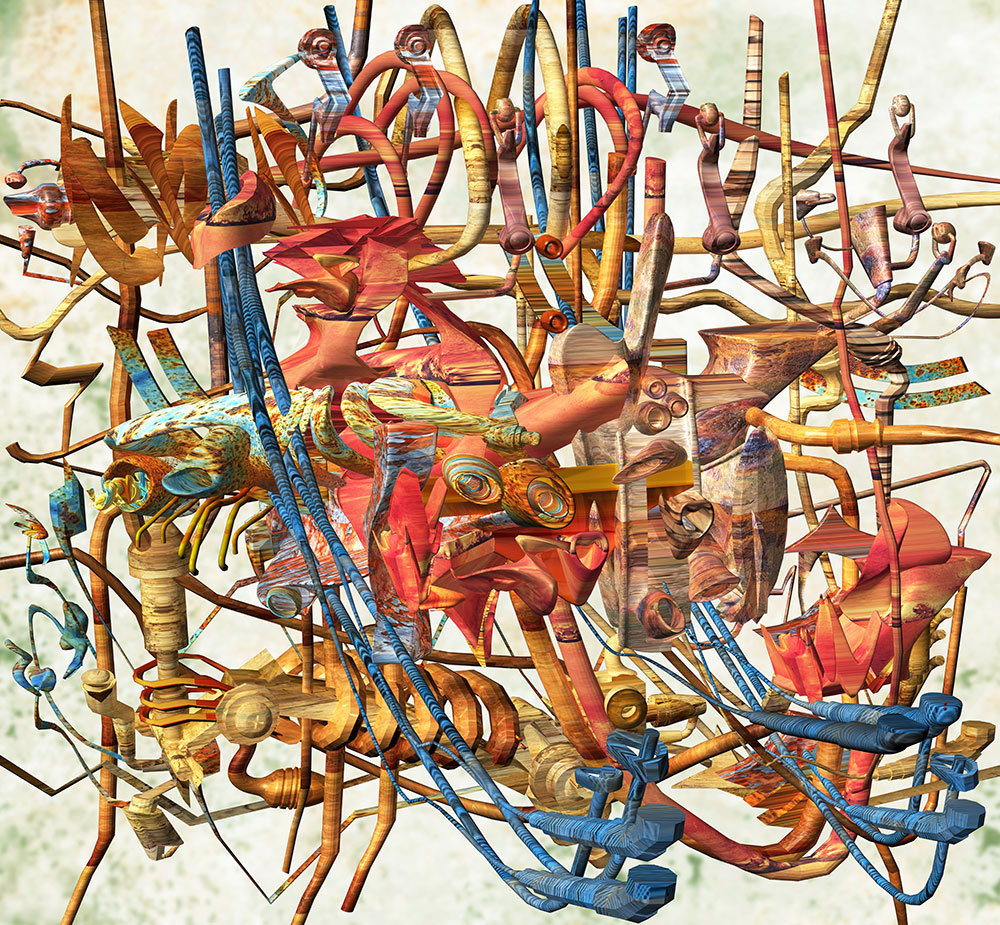 Continuing the theme of exhibitions and participation in art events. How did your active participation help in career advancement, or in some way, was it a matter of chance and involvement when you were noticed and selected for a serious exhibition or nominated?
You'd better ask the curators of the exhibitions in which I took part. I don't know how they selected me or my fellow artists for their gallery shows. I presume that it depended on how one's work correlated with the particular theme of the exhibition.

I am intrigued by the paradigm shift that has transformed curatorial projects in the hyper-mediatized information age. The relationship between online and physical exhibitions has become increasingly symbiotic for an art institution as a socio-culturally intermediated agency. These days, art institutions have recognized the benefits of maintaining an online presence, even when a physical exhibition is still a viable option. Moreover, there has been an emergence of hybrid models that blend and oscillate between the actual and the virtual in presenting an art object as a time-image. These models incorporate immersive mediated technologies to create interactive multisensory experiences that bridge the gap between the physical and digital realms, enriching the ecologies of mediated communication in curatorial praxis.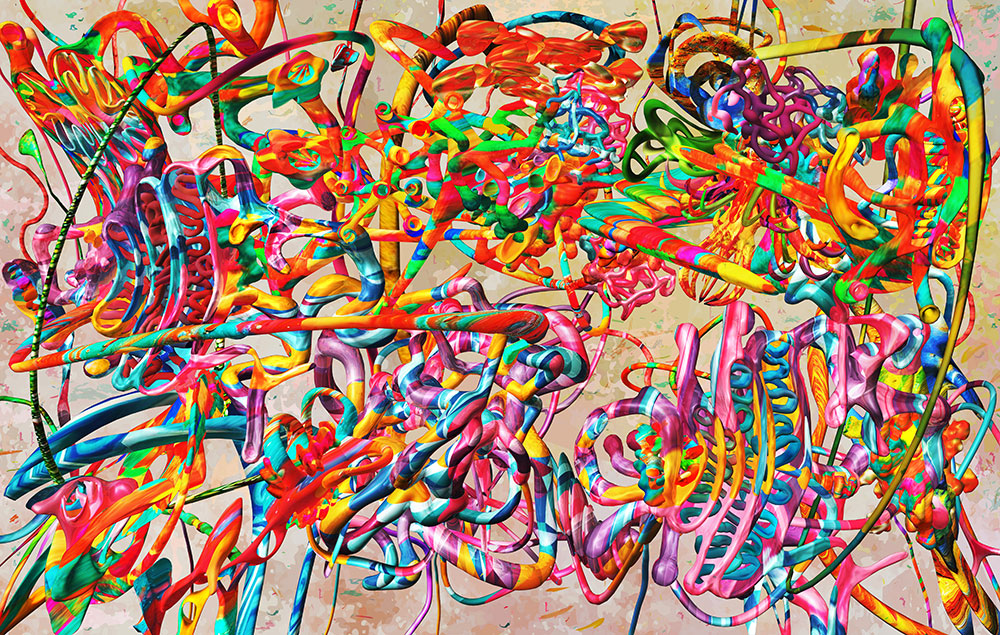 I would also like to know about traveling – you studied and worked in different countries. What did this experience give you? Do you now classify yourself as a member of a particular culture or consider yourself an international person?
My multicultural experience of growing up in Hong Kong, Tokyo, and London during my formative years helped me embrace a broader perspective on socio-cultural intermediation and engagement with artists in creative practice.

I was fortunate enough to experience firsthand Hong Kong's rapid urbanization, which was driven by economic growth throughout the 80s. At that time, Hong Kong was the center of calculation that disseminated and converged the multivalent streams of immutable mobiles in the geo-economical context of the pluriverse. I was fascinated by the fact that the Kowloon Walled City and the Shanghai Bank Building stood only a few miles apart from each other at around the same time. It dawned on me that the coexistence of binary dichotomous elements in cities denotes both coherent and ever-shifting imagery in a pluralistic and ethnomethodological context, regardless of their function and nature. That seemingly contradictory notion, which also gripped the streets of Hong Kong, certainly influenced my creative thinking as an artist.
I certainly don't belong to a certain specific culture, as my thought process hinges on cross-cultural communication and transversal research.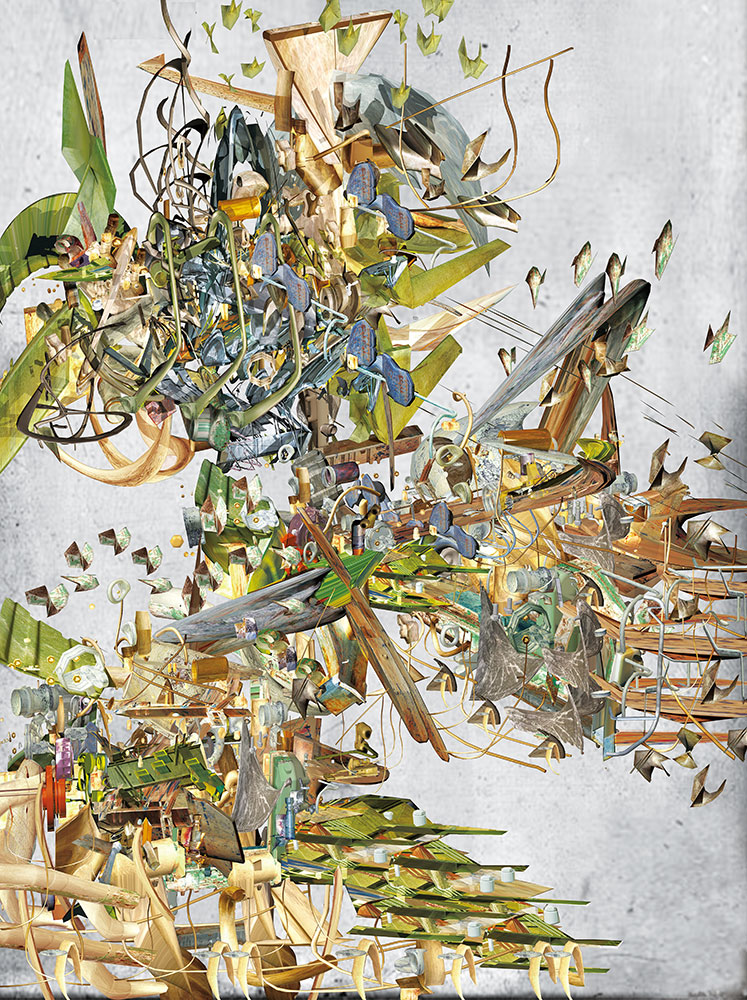 What advice would you give aspiring artists based on your experience?
The proliferation of digital media has led to a society that is increasingly focused on the cycle of the accumulation and dissemination of information rather than the cultivation of knowledge. With multiple data streams and ubiquitous network connectivity, information is instantaneously available and omnipresent. This trend is leading toward an entropic form of technological consumerism and could eventually cause the technological instability of ethical life built on a coevolutionary process with an epiphylogenetic memory.
In this context, I regard art praxis as the reappraisal of the exteriorization process involving noetic activity to overcome the increasing loss of spiritual individuation caused by successive phases of technological remediation.

The shared mnemonic nature of artistic activity can evoke an awareness of time that opens up the possibility of retention–protention and, ultimately, enables deep attention to cultural transmission. Hence, an art object as a form of knowledge culture can disrupt the generalized polarization of the consumer's existence and reinstate humans as autonomous individuals in the contemporary network of human–non-human relationships.